. .
---
LOCA-T YOURSELF: A STREET FOR WOMAN*
---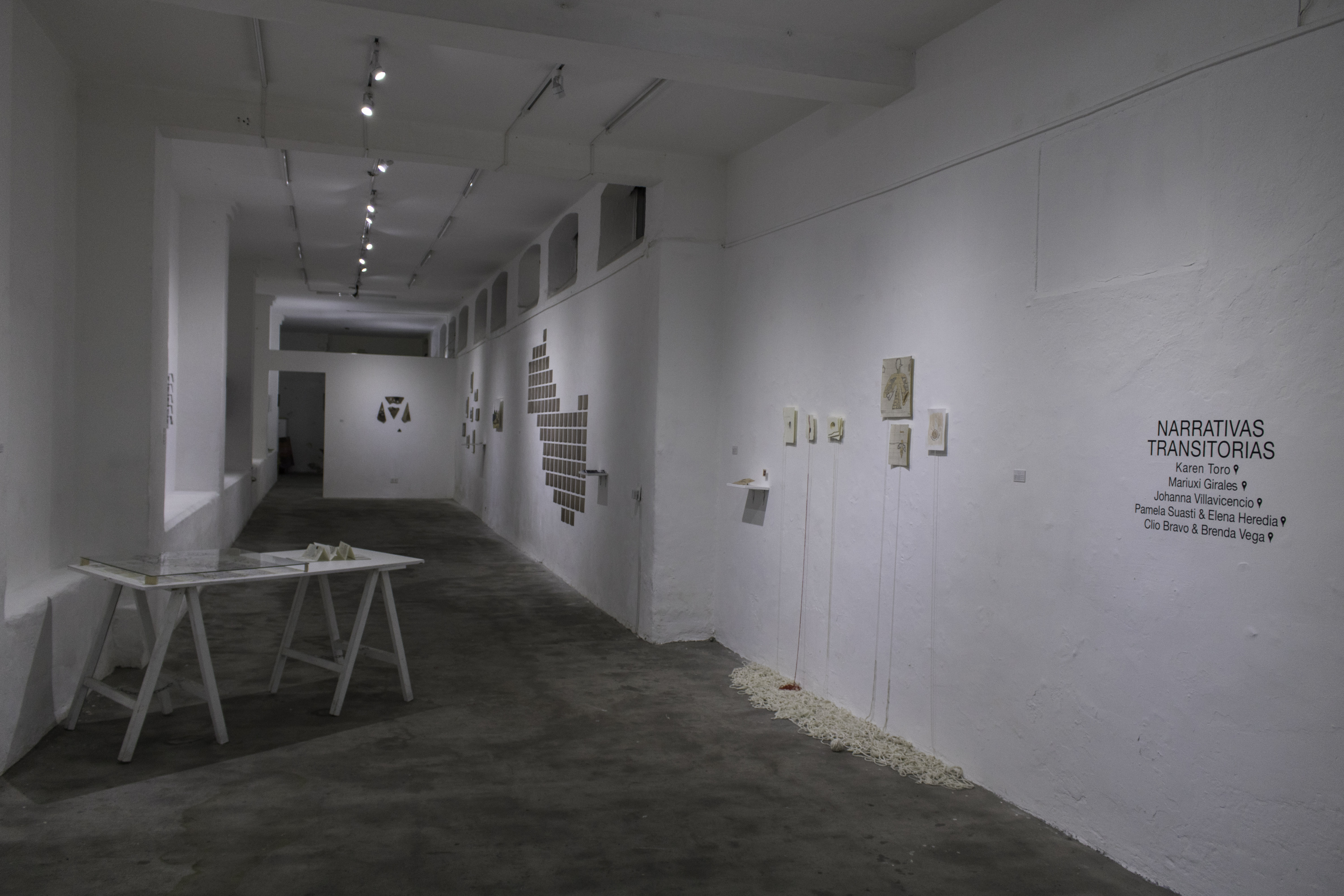 This project rethinks and makes visible the non-presence of women -cis and trans- within the public space of the city of Quito. Targeting a simple element of the city: the names of the streets.

In a place where only 1% of the streets are named after a woman, the majority being saints, virgins, or foreign queens. What would happen if the streets of Quito began slowly fading, leaving only a red trace that symbolizes us?

Through Lumen printing (an alternative photographic technique), we recreated the map of the city on 101 sheets of analog paper. On them, we draw the few paths mentioned with a red permanent marker. However, we did not fix the images. Therefore, the light will eventually activate the paper, and the image will disappear in an uncontrolled time, leaving traces of our absence.

In the end, what will Quito be like in the future?


Collaborative work with visual artist Clio Bravo.
shorturl.at/ilqrt
More info:
https://nolugar.org/2019/11/08/narrativas-transitorias/
In the second instance, the work also assumes the self-portrait and its representation as an object of investigation. It is called "The digital self" -a character I repeatedly use in my set of artistic works- who navigates its existence and seeks new ways of relations. She is fragile. She recites manifestos and gestures that are still human, and she has memories of past images that cannot concretize in her original form.
Lumen prints/installation, 2019